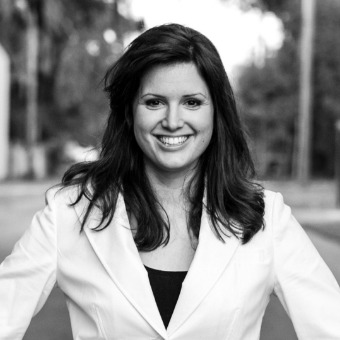 Thea Ramirez
Founder + CEO
Thea Ramirez is the Founder and CEO of Adoption-Share, a non profit organization, designed to bring efficiency and transparency to the adoption process. Family-Match, a program of Adoption-Share, is the first application designed to leverage data and predictive models to better match children in foster care with foster and adoptive families. Thea holds a master's degree in clinical social work and is known for envisioning and implementing big ideas that create collaboration among people and organizations. In addition to being named a "Young Influencer" by Catalyst (catalystspace.com), she has been featured and published on platforms such as CNN, Christianity Today, Parents.com, The Washington Times, USA Today, and the Wall Street Journal. Her advocacy and innovation in child welfare has brought her to speak at the White House, the European Parliament in Brussels, and the American Enterprise Institute and has resulted in meaningful policy reform. She is a 2018 Congressional Angels in Adoption Award recipient and had the honor of ringing the opening bell of the New York Stock Exchange in recognition of her work in adoption and child welfare. She is married to Lucas Ramirez and together they have three children who reside in Brunswick, Georgia.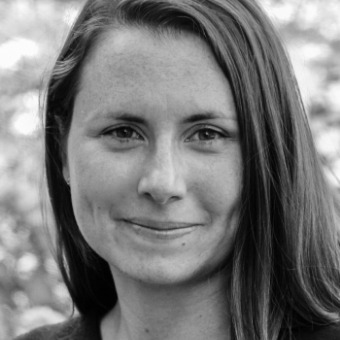 Lorin Sholander
Strategic Advisor to CEO
Lorin Sholander is the Chief Operating Officer of Adoption-Share, Inc., responsible for overseeing the operations and finances of the organization. Lorin began her career at Deloitte Consulting as a Strategy & Operations Consultant focused on the public sector. Lorin was recruited from Deloitte to LogicSource, a procurement outsourcing start-up, to help clients realize cost savings by improving their sourcing and procurement functions. At LogicSource, she also served as Chief of Staff to the CEO and COO with a focus on strategic projects, internal process improvements and governance. In her most recent role, Lorin served as Chief of Staff for Lenovo's Consumer Business Segment, a $10 billion business, where she created business strategies, developed corporate partnerships, and crafted executive communications among other business management activities. Lorin is excited to use her skills and experience to advance Adoption-Share's mission and to help children and families!
Amy Simpson
Director of Program Delivery Florida
Amy Simpson has been working to improve the lives of children, families, and communities for over 30 years. She has been involved in the development, implementation, and evaluation of multiple programs serving vulnerable populations in the child welfare, mental health, and juvenile justice arenas. She has worked at the local, state, and national levels to improve systems by increasing efficiencies, collaborating with strategic partners, and utilizing data to optimize outcomes. Amy has extensive experience in management, implementation and replication of programs as well as organizational development. Amy earned her master's degree in Developmental Psychology at the University of Nebraska and her bachelor's degree from Pacific University in Forest Grove, Oregon.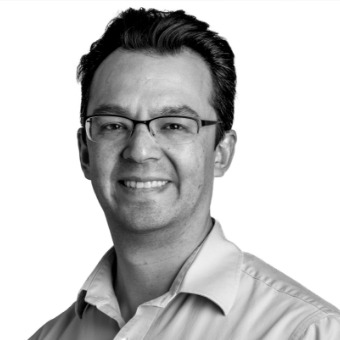 Dr. Gian Gonzaga
Senior Consultant of Research and Data Analytics
Gian Gonzaga is a senior consultant of research and data analytics at Adoption-Share and the Director of Data Science for the Chan Zuckerberg Initiative. He co-created the first iteration of the Family-Match Assessment, an online tool for matching prospective families and children while predicting successful long-term placements and adoptions. Dr. Gonzaga holds a B.A. in psychology from Gettysburg College and a Ph.D. in social-personality psychology from the University of California, Berkeley.
Heather Setrakian
Senior Consultant of Research and Data Analytics
Heather Setrakian holds a BA in American Literature and Psychology from UCLA and a M.A. in Clinical Psychology with an emphasis in Marriage and Family Therapy from Pepperdine University. Prior to her work with Adoption-Share, Heather co-founded the eHarmony Marriage Development Study, a unique national four year study tracking engaged couples as they transitioned into early marriage and family. She has spoken both nationally and internationally on marriage and relationship development. Her research has been featured in magazines, newspapers, and TV segments across the globe. In her work for Adoption-Share, Heather co-authored the Family-Match compatibility assessments for families and children to be better matched She continues to follow child and family pairings once they move into placement to assess the quality of the match.
Dr. Vince Slaugh
Research Associate
Vince Slaugh is an assistant professor at the Cornell University School of Hotel Administration (SHA). He received his PhD in operations management from the Tepper School of Business at Carnegie Mellon University, and joined the SHA faculty in July 2016 after spending one year as a visiting faculty member in supply chain management at Penn State University's Smeal College of Business. Slaugh holds a BS and MS in industrial engineering and a BA in history from Penn State University. In his research, Slaugh studies analytical models designed to improve service operations including online rental businesses, child adoption and foster care matching networks, and staffing for nursing homes. Methodologically, he develops stochastic inventory models traditionally associated with supply chain management and adapts them to new and innovative services. His collaborations include SmartOps, Symmco, the Pennsylvania Statewide Adoption Network, Adoption-Share, Vincentian Collaborative System, and the Passavant Community. His work appears in Manufacturing and Service Operations Management and Interfaces.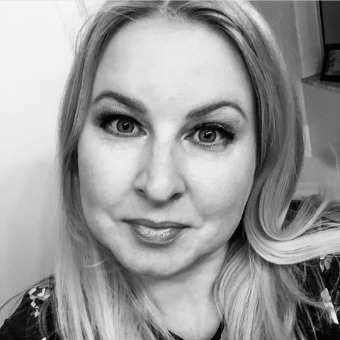 Libby Sobkowkiak
Family Coordinator, Florida
Elizabeth "Libby" Sobkowiak has served as the Adoption-Share Family-Match Family Coordinator for Florida since March, 2018. Libby helps families from all points of the adoption process, from helping direct families on where to get licensed to ensuring their profiles are complete, and approved for active matching. Libby's mother was inspirational to her by becoming a foster parent later in life, then adopting her two younger siblings through the foster care system. A graduate of Southeastern University with a Bachelors of Science in Pastoral Ministry, Libby served in church ministry for many years, working with children and teenagers. To facilitate, support and nurture relationships of adoptees and adoptive parents, Libby administrates a local Adoption Family Network of over 300 families. She is passionate about building stable environments where all children can thrive. Libby is an adoptive mother of four including two medically fragile children who were matched with her through Family-Match. This is the role that brings her the greatest joy.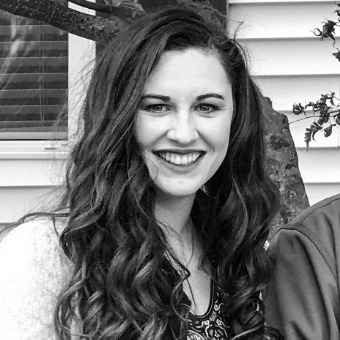 Shelby Naifeh
Quality Assurance
Shelby is an integral part of Adoption-Share's Change Management Procedures- whereby she vets all new and existing code during and even after its release to production. Her keen attention to detail makes her a natural ace! Originally from Tennessee, but now living in Barstow, California thanks to her husband's military service Shelby is enjoying her time on the west coast! In her down time, she loves candle making, woodworking, and flying with her husband.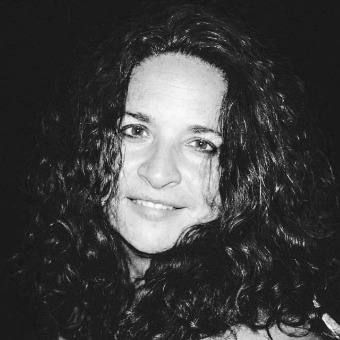 Kristina Mongillo
Family Coordinator, Georgia
Kristina resides in Augusta, Georgia with her husband of 20 years and her 8 children, 5 through adoption. She loves mission work, volunteering at her church, and serving downtown at the local food pantry. Kristina's work with Adoption-Share includes managing our network for private infant adoption and welcoming/directing families hoping to adopt a child from the foster care system in Georgia.
Michelle Giordano
Director, Program Delivery for Florida
Michelle Giordano is the Director of Program Delivery in Florida. She has been passionately working within Florida's child-welfare system for nearly nine years. She specializes in community relations, event planning, recruitment and marketing. Michelle earned her master's degree in Nonprofit Management from the University of Central Florida and her bachelor's degree in Family, Youth and Community Sciences from the University of Florida. Michelle is an adoptive mom of a sibling group of three children who were matched with her through Family-Match. Alongside joining the Adoption-Share team, being a mom is a beautiful answer to a longtime prayer!
Eufayba Turnage
Executive Assistant
Eufayba is a highly talented, detail oriented, well-seasoned, Administrative Professional with over 20 years of experience in the Accounting, Non-Profit, Union and Faith-based industries. She is friendly, self-motivated, and resourceful with the proven ability to multi-task and operate successfully under tight deadlines. She's skilled in strategic planning, desktop publishing, database management, training, bookkeeping, and managing individual donor campaigns. She specializes in creating an effective, organized environment in which providing top level client support, resolving issues, and building relationships is a top priority. Her unique set of skills has proven complimentary to her day-to-day work and an asset to organizations and individuals that she assists.
In addition to her experience and personal qualities, Eufayba has a passion for community support, social justice, civic engagement, new technologies and the health and welfare of children. In 2013, she was appointed to the first Regional Transit Authority Citizens' Advisory Council (CAC) for the Regional Transit Authority in Michigan, which was tasked with coordinating public transportation across the City of Detroit and throughout Macomb, Oakland, Washtenaw and Wayne counties. The CAC's job was to advise the RTA on transit issues, make suggestions for improvements in transit service and to advocate for greater funding for public transportation.
Eufayba, a native of Detroit, Michigan, is a mother of three sons, one daughter and one daughter-in-love. She is also a grandmother to two beautiful little girls. She currently resides in Coastal Georgia where she enjoys going to the beach and exploring the history of southern Georgia.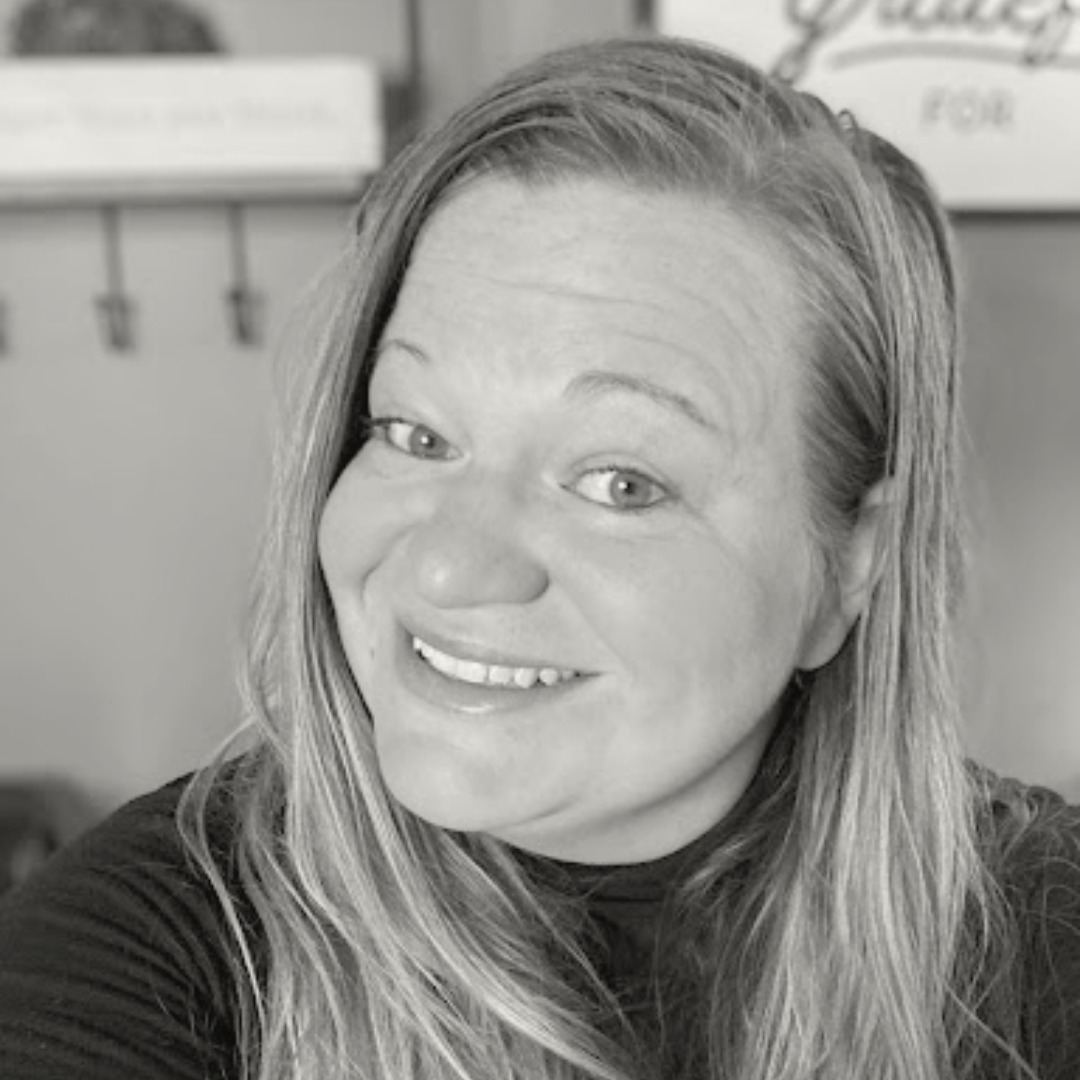 Jennifer Edson
Family-Match Family Coordinator, Virginia
Jennifer Edson is the Family Coordinator of Family-Match for the Commonwealth of Virginia. She comes to us with nearly 18 years of experience working as a caseworker in the child welfare field. She also has served as a resource parent trainer, coordinator, and adoption consultant. She has a bachelor's degree from James Madison University in Social Work and Family Studies.
In addition to the role she serves here at Family-Match, Jenifer is also a wife to her wonderful husband and the mother of three active young children, who are always willing to provide educational opportunities for hands-on learning while facilitating an environment filled with joy and lots of laughter.
Anna Tyson
Family-Match Director, Virginia
Anna Tyson is the Director of Family-Match for the Commonwealth of Virginia. Over the past 20 years she has dedicated herself to working with children and families in the areas of childcare, public education, and most recently child welfare before joining Adoption-Share. Anna has a Bachelor of Science in Communication from the University of Phoenix.